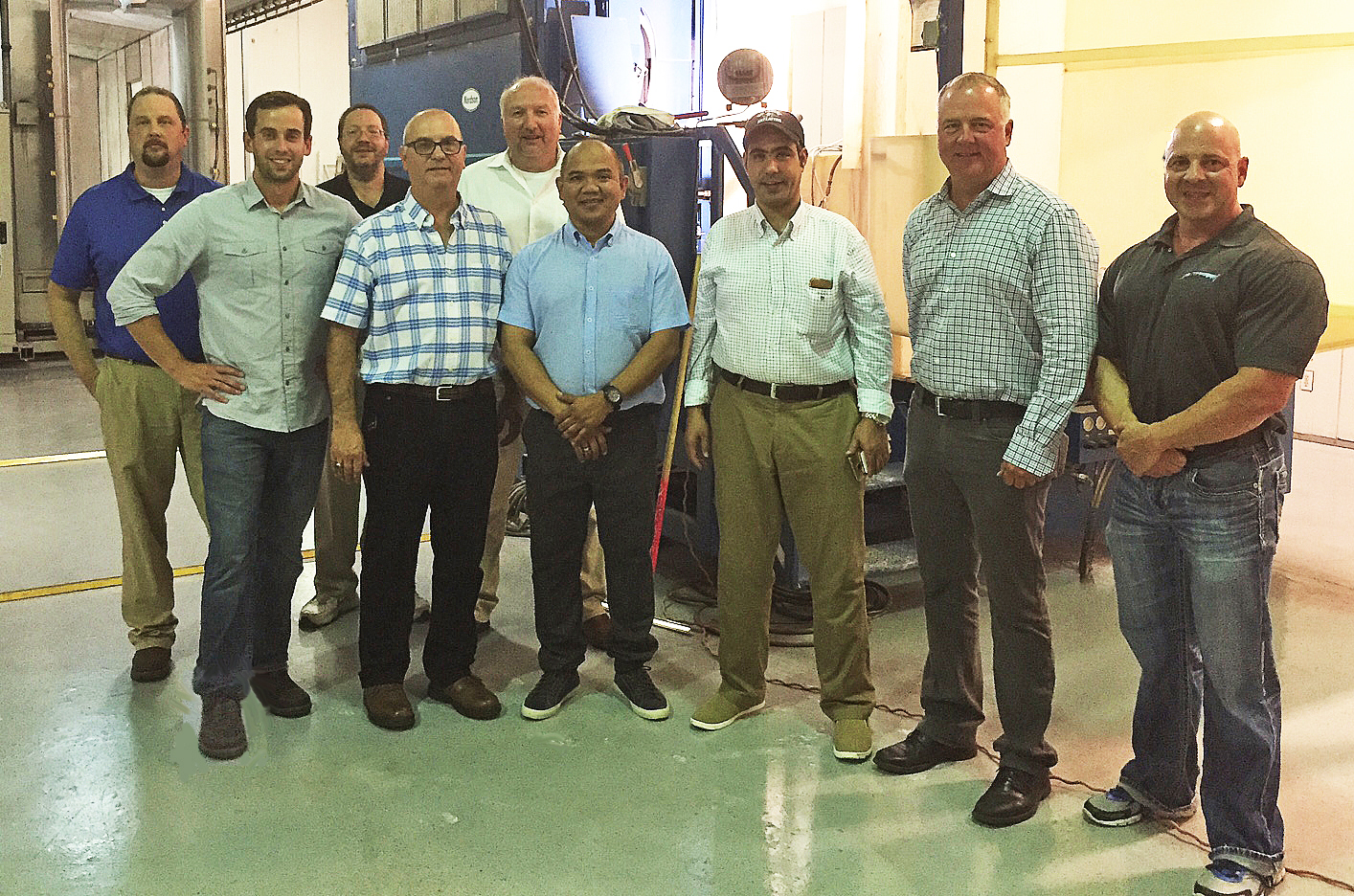 September 7-9, ICI was honored to host two representatives from our growing international marketplace in the Middle East, Saudi Arabia & North Africa. The Naizak representatives first visited ICI's World Headquarters & the CampbellRhea Educational & TierOne wood manufacturing facility, in Paris, TN.
After lunch the guests, ICI personnel & accompanying dealer/distributors spent the afternoon learning about ICI's NEW CornerStone metal casework line that began production at the new ICI Laboratory Products division in Union City TN.
L. to r., front row: Nick Ginger, Operations Manager, Lab Builders; Alex Garza, Plant Manager, ICI Laboratory Products/Union City, TN; Romelito Francisco Suba, Naizak; Mohammed Lafi AlShammari, Naizak; Jim Arthurs, ICI President/CEO; Greg Arthurs, Warehouse Manager, ICI Laboratory Products/Union City. Second row, l. to r.: Jason Smothers, ICI Director of Project Management; Ron Arredondo, ICI Metal Engineering Director, ICI Products/Union City, TN; and, Dragan Kukich, Senior Lab Specialist, Gleeson Construction, Inc., Chagrin Falls, OH.