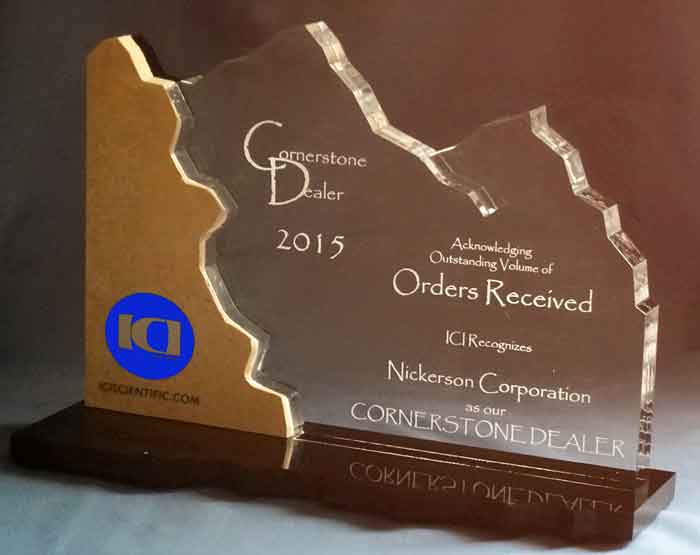 For the third year in a row, The Nickerson Corporation is the recipient of ICI's Top Dealer Award!
They are once again, ICI's CornerStone Dealer!
An additional twenty-five dealers were awarded our traditional Foundation Dealer glass brick. A large group of ICI dealers, delivering a minimum of $1,000,000.00 to well over $4,000,000.00 in Orders Received, are further recognized with an ICI engraved plaque.
ICI is proud to recognize more dealers than ever before, as "ICI Million Dollar+ Dealers"!
ICI's Winning-est Dealers 2015
The Nickerson Corporation For THREE years in a row, our #1 top dealer!!
Haldeman - Homme
Carroll Seating
Laboratory By Design
Laboratory Builders & INSTOCK Labs
Steve Ward & Associates
Reed Associates
Blankenship Associates
Steel Products
Farnham Equipment Company
Indeco Sales
The Atlas Companies
Gleeson Construction
STEM Solutions
DECO Associates
Norlab Lab Systems
Architectural Arts
Lance Services
H E Hodge
George Goddard
Farnell Contracting
LF Systems
Garner & Associates
Lab Design & Equipment
RM Huffman
Institutional Products